Class 20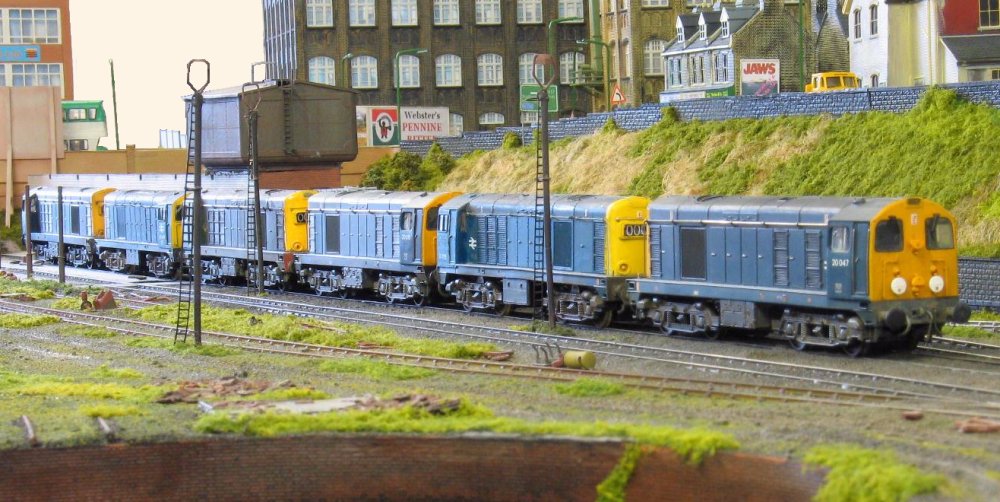 A line-up of Bachmann class 20 locos at Pudsey Junction Stabling Point, Wibdenshaw.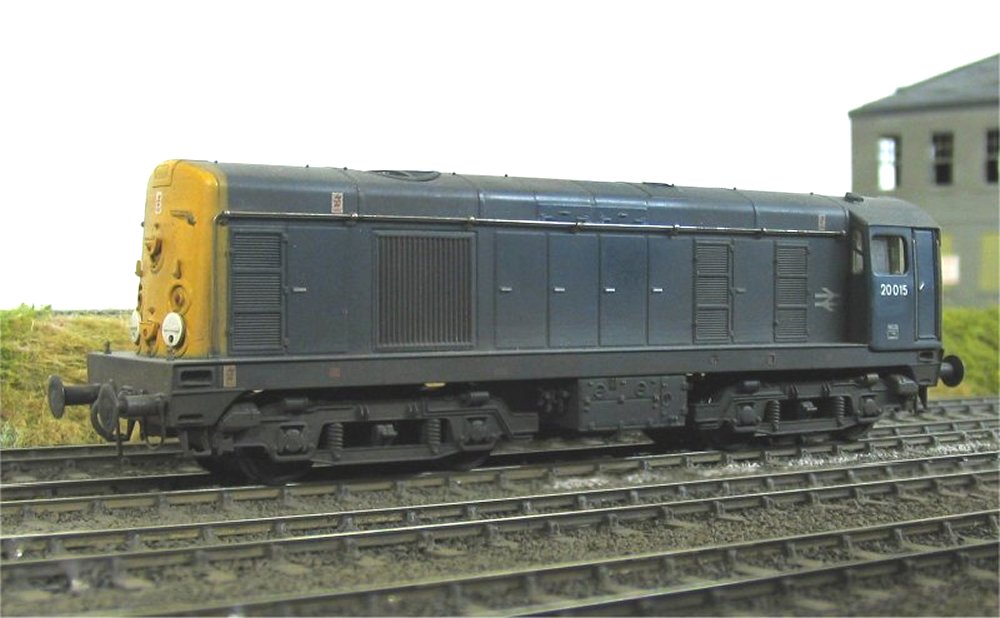 20015 at Wibdenshaw (Bachmann).

Class 20 cab ends (Bachmann).

8077 awaiting the next turn of duty back to the home depot Toton.

Waiting in the goods loop at Shenston Road (Bachmann)

English Electric type 1 number 8145 on the headshunt at Pudsey Junction stabling point.

20176 at Wibdenshaw (Bachmann).

A van train heads south at Wibdenshaw behind a brace of class 20 (Bachmann).

A mix of Lima & Bachmann class 20s at Wibdenshaw.

At Shenston Road (Bachmann)

Go to class 22 - 25&nbsp &nbsp Go to class 06 - 08