PETE JOHNSON (CANADA STREET)

A tidy-up of the storage cupboard has seen a few salvage wagon kit projects get on the workbench. A bit of mix-and-match between kits has also been used to produce some BR-built underframe variations. First up is an LMS 12T Van from the Ratio kit.

This BR Dia 1/044 LMS-pattern open is from the early Ian Kirk kit, but on a J-hanger style clasp-brake underframe from a more recent Parkside. A steel repair patch and top-edge guard-strip straps made using 5 thou plastic add character to the model.

Amongst the oldest wagons in my fleet was a BR Dia 1/002 Lowfit, scratchbuilt around an Airfix meat van kit in the early 80s. Comparison with later kits of the type showed the deck width to be several millimetre under scale, so a new deck has been fitted using the Red Panda kit. This excellent kit misses off the 8 chain rings around the edge of the floor so these have been added.

The chain rings have also been added to my other Lowfit of the same type.

This LNER 6-plank open wagon has been adapted to be the 10' wheelbase version, and is made using an old 3H kit. The use of a timber underframe saw them miss out on the vacuum brake conversions done to many inherited wagons by BR in the 1950s.

The LNER open is shown again after the first stage of painting is complete. The wood colour for the unpainted planks has been applied thinly using an old stiff brush so that the black plastic beneath gives some impression of the woodgrain.

The finished model, E197686, with a general coating of grime added, and then selectively cleaned away from the grey-painted replacement timbers. The final stage has been to add rusting to the metalwork using Revell matt 84.

B452181, the finished re-decked Lowfit, in typical early 1970s fettle.

B494696, the LMS-pattern Highfit, again in a typical 70s appearance

B850758 is an early Dia 1/209 12T Shockvan, with LNER-style clasp-brake rigging, a combination of parts from two different Parkside kits.

The bodyshell of Class 15 D8202 has also made progress, with door handles and grab rails added using nickel silver wire and strip.
**************
KEITH TRUEMAN (LESNEY PARK)

Progress with the furniture factory has moved forward slightly compared with last months May update. There are still a few details to add, but the exterior brick walls have been painted and the concrete lintels and trim picked out in cream after which a light weathering of grime was added.

The window frames were then painted and glazed, then installed. Black-out sheets were fixed inside the structure to prevent unwanted light filtering between floors, or from other selected areas.

The rear of the factory building, clearly shows its double use of hiding the single track behind it. This track is for a shuttle service to, and fro using an EMU / DMU working. This hidden siding is capable of holding a four coach set.
**************
WIBDENSHAW ON TOUR - EXPO EM

Wibdenshaw appeared at 2 shows during May - Expo EM at Bracknell, and DEMU Showcase at Burton upon Trent. Here's a selection of
snaps captured by Pete Johnson at Expo EM starting with an unidentified class 25 held at the Up Leeds signal.

Heading north on the Leeds route is a 2-car class 101 DMU - a heavily modified Lima based model.

Two-tone green liveried D7629 is held in the Up Loop with a train of vans.

A closer look at D7629, showing signs of engine coolant loss on the roof and bodyside..
**************
GREG BROOKES (SHENSTON ROAD)

Following on from the inset picture of Baby Deltic featured last month, requests for information were made as to the Derby RTC liveried coach accompanying it - being one of the Modelzone exclusive twin pack mark 1 coaches. This and the following images show a small collection of RTC vehicles converted from Lima & Hornby stock.

Although no longer part of the Shenston Road fleet after having been sold on, this seemed like a good opportunity to delve into the archives and show these 3 vehicles.

Laboratory 11, Tribology Section, Research & Development Division, Derby.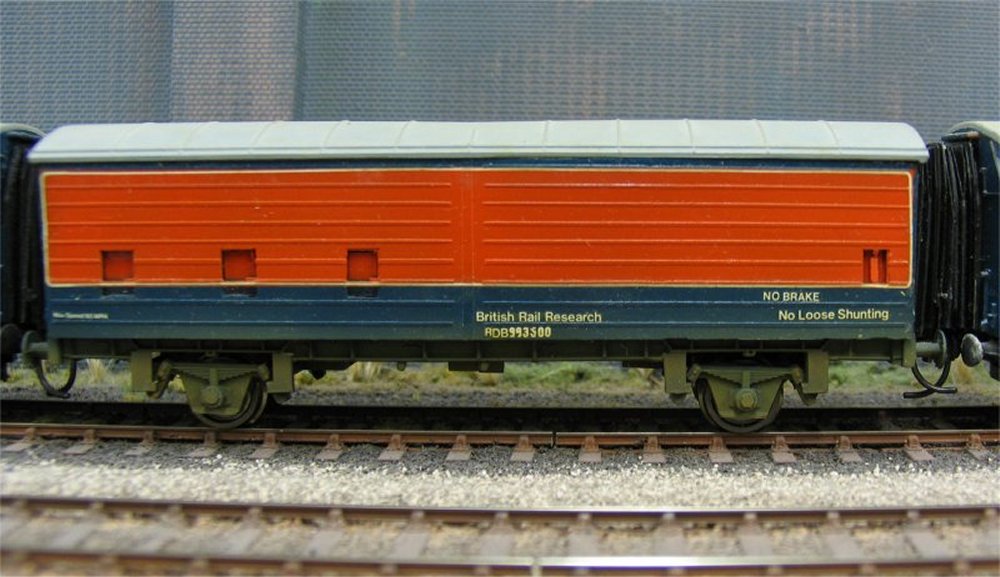 Converted from a Hornby VDA is RDB993500.

Converted from Lima mark 1 stock - Derby RTC Auto Trailer.

Finishing off this archive selection is the original D5901 - a Silver Fox resin body on a modified Lima class 20 chassis.
**************
WIBDENSHAW ON TOUR - DEMU SHOWCASE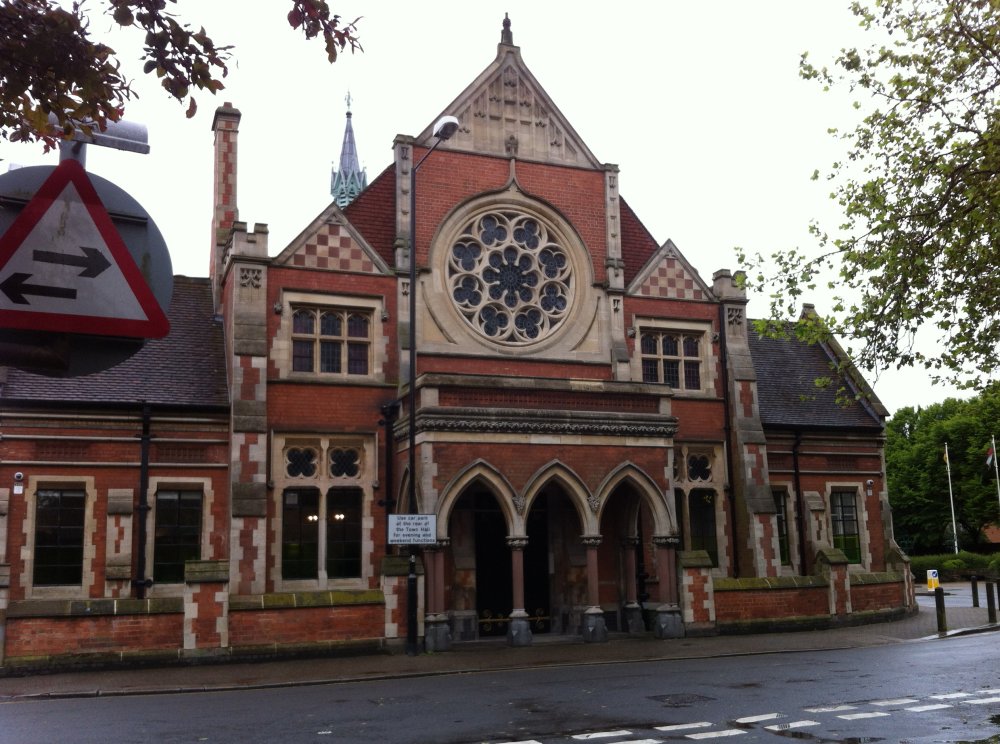 End view of the Town Hall at Burton upon Trent.

Providing the shuttle between the 2 venues is ex-London Routemaster.

A new addition into one of the departmental trains, provided by Mike Whitchurch.

Deep in concentration!

A futuristic looking visitor - APT-E by Rapido UK.

And now a few pictures taken by Karl Crowther at DEMU Showcase showing his 03371 in ex-works condition on Pudsey Jcn Stabling Point.

With luck in the coming weeks the weathering will be complete, and the sound decoder/speaker fitted in time for the Halifax show.

The demolition crew turn up with a plan to change the landscape. A Kibri HO excavator and trailer, with a Oxford 00 Diecast tractor unit. The derelict building was constructed by Pete Johnson and is based on those which once stood at Holyhead Breakwater.

These Dinky Atlanteans were highly sought after a number of years ago, but are now relegated to bulking up the depot yard, along with other repainted EFE models and MTS kits.

Metro-Buses receiving attention in the garage. The bus garage was built and detailed from a Peco engine shed kit by Steve Adcock, and finished off with a couple of obselete models that you can't see too much of.

Newspaper stand situated on the corner of Station Approach, poulated by mainly Preiser figures.

An MTS plastic kit of a Bristol FS in West Yorkshire RCC livery.
**************