PETE JOHNSON (CANADA STREET)

A new feature for the waterside area on the layout is this dockyard tug, made from the Artitec resin model sold by Langley Castings. The level of detail within the crisp resin parts - most of the hull and deck being a single piece - make for a very quick and easy build of a superb model.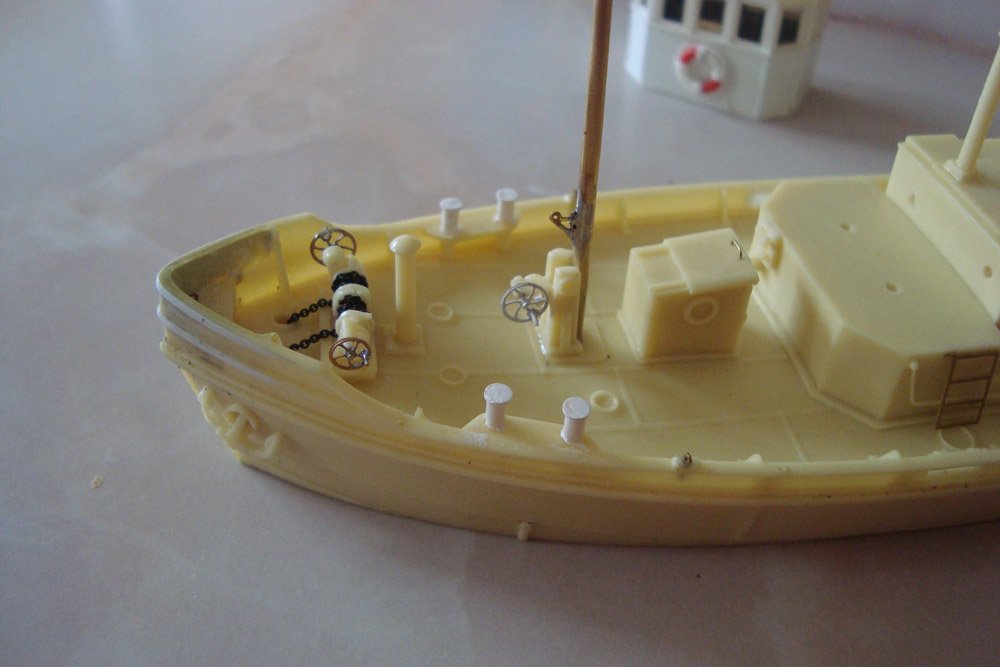 This detail view of the bow shows the slight tweak made to the shape above the deck to be more typical of a British vessel. The handwheels are from the 51L range, being more finely etched than the fret supplied with the kit.

A general view of the completed tug after basic painting. The colours chosen seem to be fairly typical of tugs found at various ports around the UK.

The wagon workshops have also seen some activity this month…..This BR brake van had been damaged during a recent show, replacement solebar, steps and buffers have been fitted using parts taken from a spare Airfix kit.

A new wagon type for the fleet is this Dia 2/072 'Flat ED'…..which certainly lives up to its branding! The model was inspired by a chance find at Bridgnorth, SVR, where a wagon of this design lies largely hidden under locomotive parts awaiting attention.

BR built only 32 of the type, which were similar to an LNER Plate wagon with the sides removed. The planked deck of the model was scribed in 1mm black plastic, with solebars and brake-gear adapted from a Parkside blue-spot fish van kit. The chain rings around the edge of the deck were cut from several scrap Lowfit body mouldings.

Another unusual wagon type also making progress is this Dia 2/002 'Arm ET' 55T armour plate wagon. This is the longer / heavier cousin of the 40T Arm EL finished a few months ago, and again makes use of pieces from a Cambrian Models kit. The brake handwheels and shackles are again from the excellent 51L etched brass range.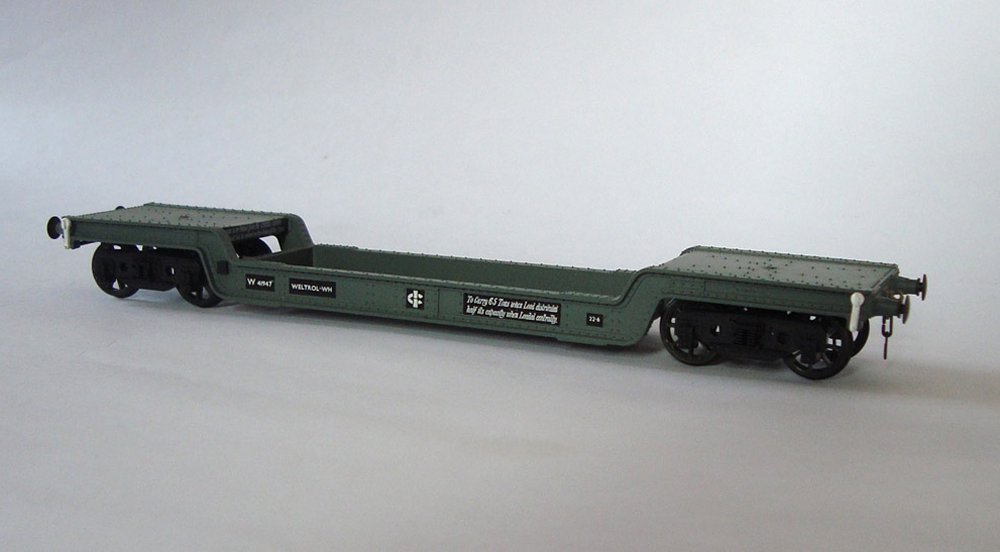 TA far quicker project is this ex-GWR 'Weltrol WH' from the Mainline/Bachmann model. Drop in some EM wheel sets, add some 3-link couplings and a couple of route card holders and it's ready for weathering……
**************
GREG BROOKES (SHENSTON ROAD)

Paul James has been by the lineside at Shenston Road photographing recent activities. D8223 & D8229 head a mixed freight past the goods loops next to BSC Shenston Works (both Heljan).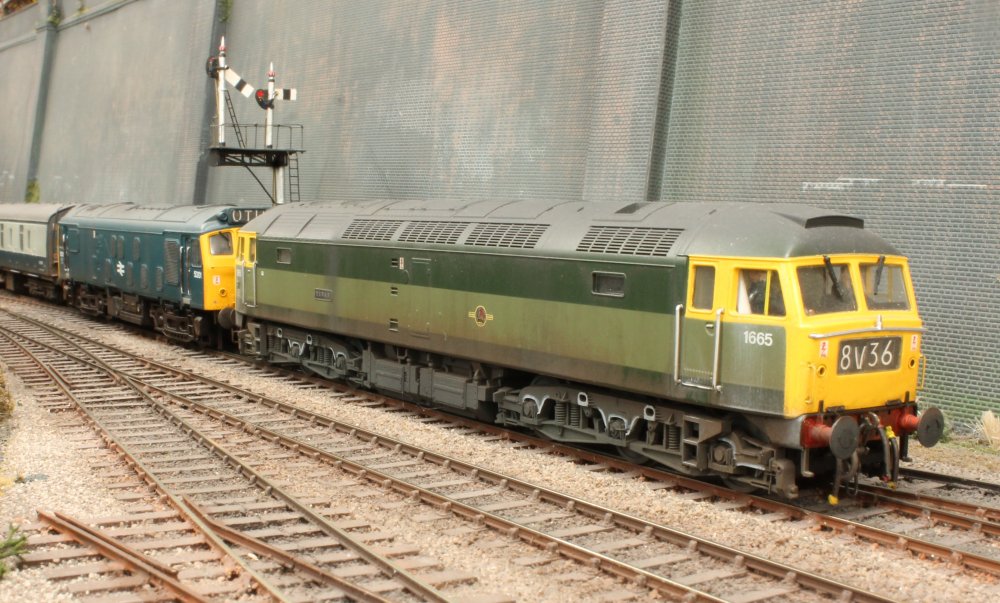 Brush 4 1665 (Heljan), with BR type 2 number 5201 (Bachmann).

Brush type 2 number 5809 (Hornby).

BR Swindon built D9535 heads a short trip freight (Heljan).

English Electric type 4 number D423 (Hornby).

Hymek D7056 hauling bitumen tanks. (Heljan)

Van and bitumen tanks.

BRCW type 2 number 5409 heads a southbound freight (Heljan).

Next up is a trio of Westerns new into service (Dapol) starting with D1005 Western Venturer.

D1028 Western Hussar.

D1054 Western Governor.

And now we step into the TOPS era, with 08951 heading for the steelworks.

Steel coils on the move behind green 40181.

These and other wagon photographs can be found in the Gallery & Projects section of the website.

Other wagons seen passing through en-route to being finished. This pair of scratchbuilt Limestone hoppers were started many years ago, and just need small details to finish.... including removal of cobwebs!

08951 shunting bogie steel wagons in the steelworks.

Ex-Tippler wagons in use for transporting ingot moulds.

08951.
**************

November 2014&nbsp January 2015