Railex N.E. (North Shields) - August 2013

The Parks sports centre at North Shields.

After breakfast on the Saturday with John preoccupied about getting his puncture fixed and Steve is going to miss the Hull v Wigan match.

Lifting off the dust sheets on the layout and getting ready to roll.

Paul working off the breakfast excesses, whilst Steve W & Max concentrate on keeping the trains running!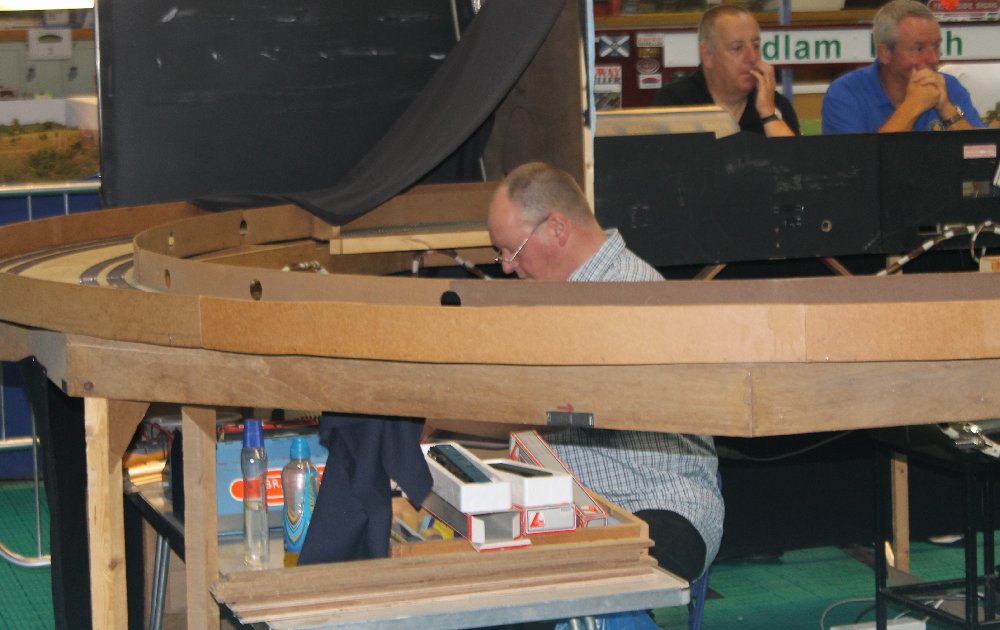 Kier carrying out minor maintenance tasks......

.... whilst Ian explains something to the viewers.

Paul arranging rolling stock after wheel cleaning on the second day.

Phil carries the last box out to the van after the show on Sunday afternoon, whilst the magic carpet is rolled out for departure.

Ready for take off and the journey home.

Go back to 2012&nbsp &nbsp Go to 2014